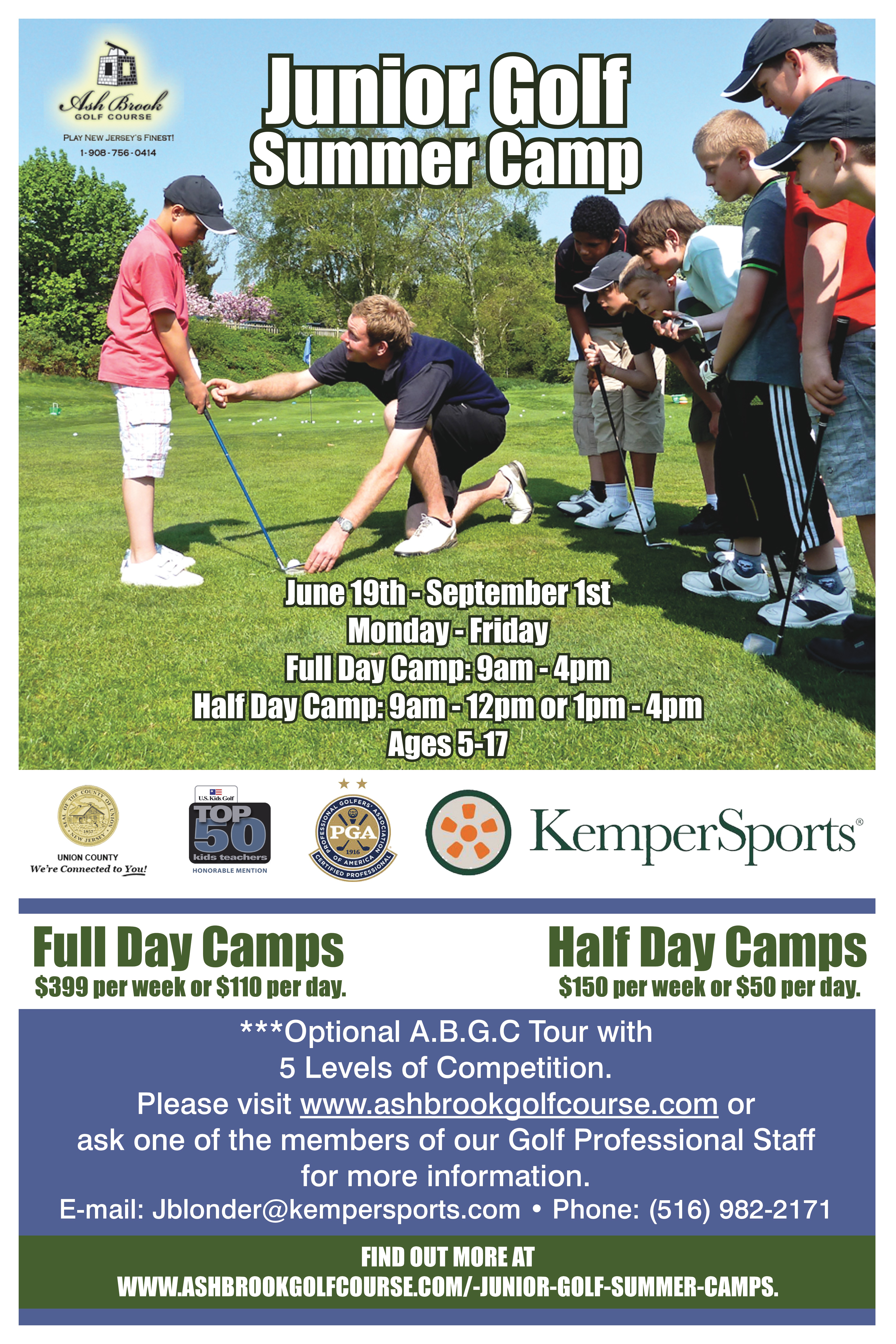 2017 Dates
The Junior Camps run
11 Weeks Straight!
Week One
June 19th thru June 23rd
Week Eleven
August 28th thru September 1st
We may not have camp
the week of July 4th.
Camp is on stand
by for the week
of July 4th at
the momment.
Congrats to Coach Jason Blonder on
2016 US Kids Golf Top 50 Kids Teachers
Honorable Mention!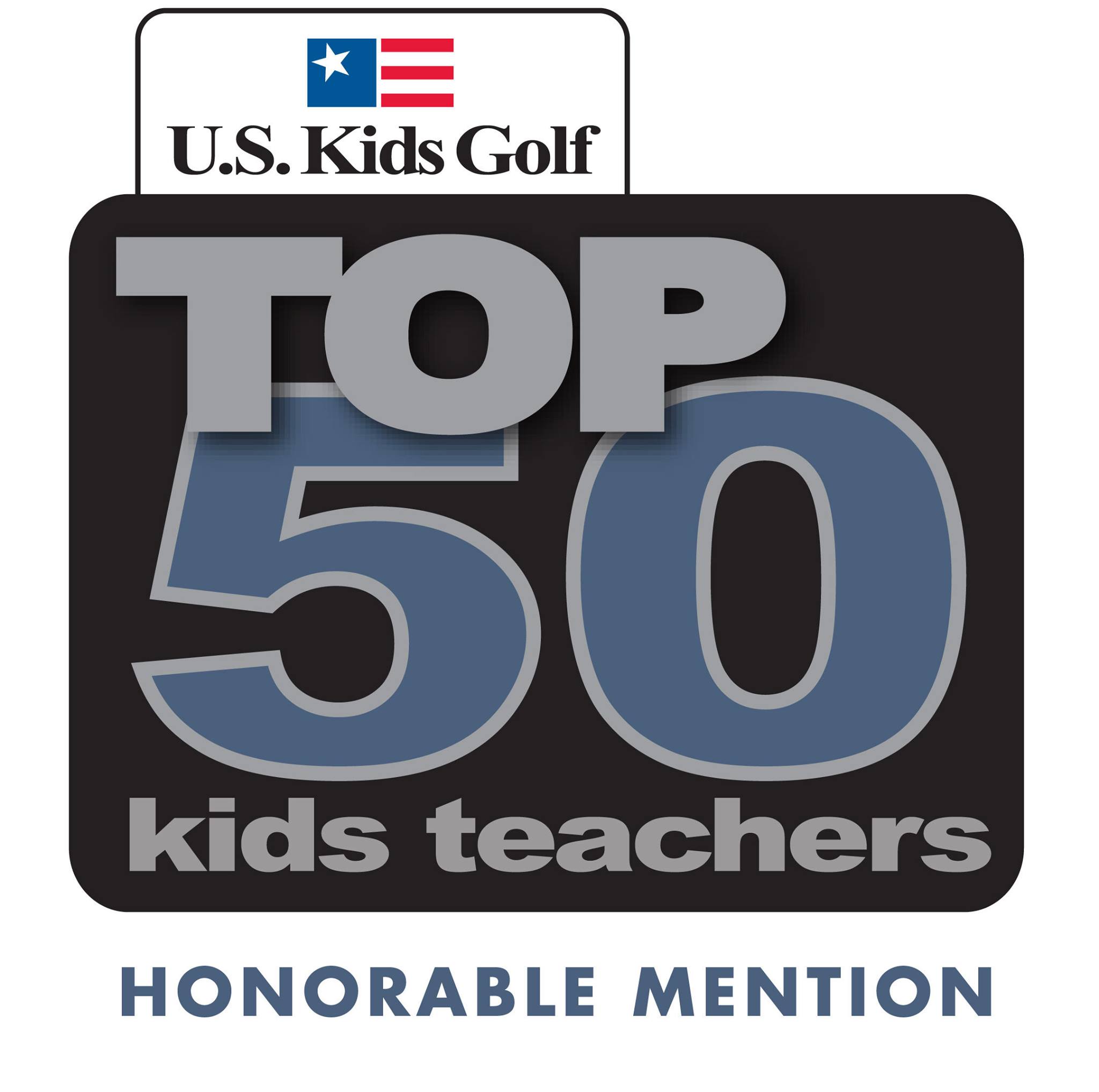 Full Day Junior Summer Camp
This camp is designed for young golfers
Ages 5 – 17. This camp runs from
9 am to 4 pm Monday thru
Friday. This camp is for golfers of
all abilities. Kid friendly lunch
provided daily for full day camp only.
$399 Per Week
Or
$110 Per Day
*** Each Junior will have the choice to join our
NEW A.B.G.C Tour with 5 levels.
The fee will be a one time $50 initial charge. This
fee will include Give Away Prizes, Golf Polo, Golf
Glove, 1st initial Hat, and each additional Hat
when moving up to different skill levels
earned. Puma hats are provided with the
following levels.
White Hat - Beginner (New to the Game)
Orange Hat - Beginner (Understands fundamentals, not yet intermediate level)
Red Hat - Intermediate (Beginning to play in competition.)
Blue Hat - Intermediate (Plays in regular competitions, and tournaments.)
Black Hat - Expert (Excels in competitions, and tournaments.)
A phone call questionaire will be discussed with
the parents, and the Junior to be utilized to
determine skill levels. We try to group juniors first
on skill levels. Juniors are also grouped with
friends, family, and by age group. If parents have
more questions regarding skill level please feel free
to contact coach Jason directly.
Apon Signing Up Coach Jason will email each parent a
link to an optional DISC Personality Test to better
help the Coaches, Parents, and Campers learn more on
who the Little Human is behind the Golfer. DISC gives
us great insights on how each student is best
challenged, and how best recieves coaching.
Half Day Junior Summer Camp
This camp will have sessions for children
ages 5 to 17. This week long camp will meet
from 9 am to 12 pm or 1 pm to 4 pm Monday thru Friday.
This camp is for golfers of all abilities.
Please specify your choice of date, morning,
or afternoon half day camp.
$150 Per Week
or
$50 Per Day
Call Coach Jason at 516-982-2171
or Send Coach Jason an email. Click below.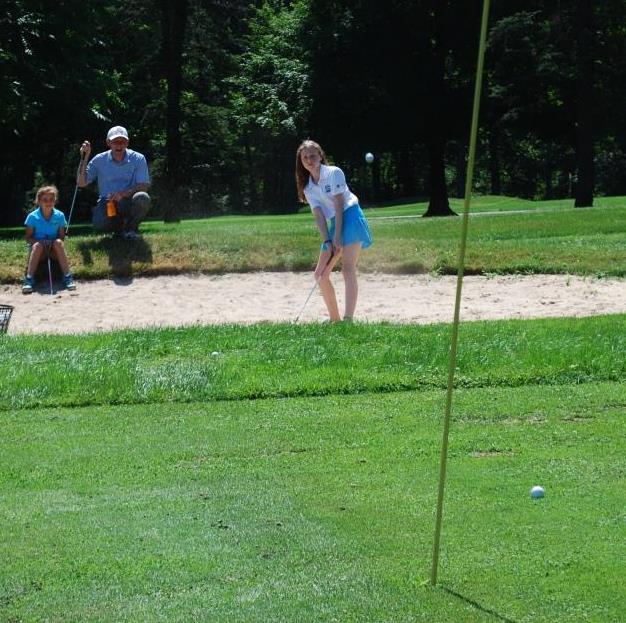 2017 we will be introducing the Hat system similar to
a Karate belt system to determine skill levels.
Each Friday will be a 9 hole playing assesment on the
par 3 course. White hats play as a scramble
on 4 player teams. Orange hats play as a
two man scamble teams. Red hats play as two man best
ball teams. Blue hats play individual, and Black hats
play as individuals.
White Hats must break 50 to move on to next level.
Orange Hats must break 45 to move on to next level.
Red Hats must break 40 to move on to next level.
Blue Hats must break 35 to move on to the next level.
White hats must achieve Basic grip skill, Basic posture
skill, balance full swing finish skill, basic golf
languague test.
Orange hats must achieve Advanced Grip Skill, Advanced
Posture Skill Test, Putting Skill Test
from 25 feet (2 putts), Putting Skill Test (2 putts out
of 6 from 3 feet), and Chipping / Pitching (1 shot
out of 7 shots inside target circle of
6 feet from 20 yards).
** Blue Belts, and Black Belts can play 9 holes on full
course after 4 pm once a week depending
on tee time availability. ** (Only Full Week Students)
All juniors in camp can play the Pitch and Putt for
free with one paying adult any day of the week.
What we provide?
- Safe, and Fun Environment
- PGA Certified Golf Instructors
- Medicus 5sk Instructor Certification
- Jason Blonder is TPI Certified for Golf Fitness
(Titleist Performance Institute)
- Coach Jason is US Kids Golf Certified
- Jason is Level One K-Vest Certified
- Coach Jason has attended Vision54 Coaching School
- Latest Golf Instructional Technology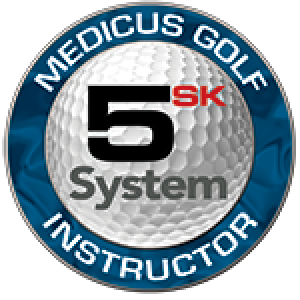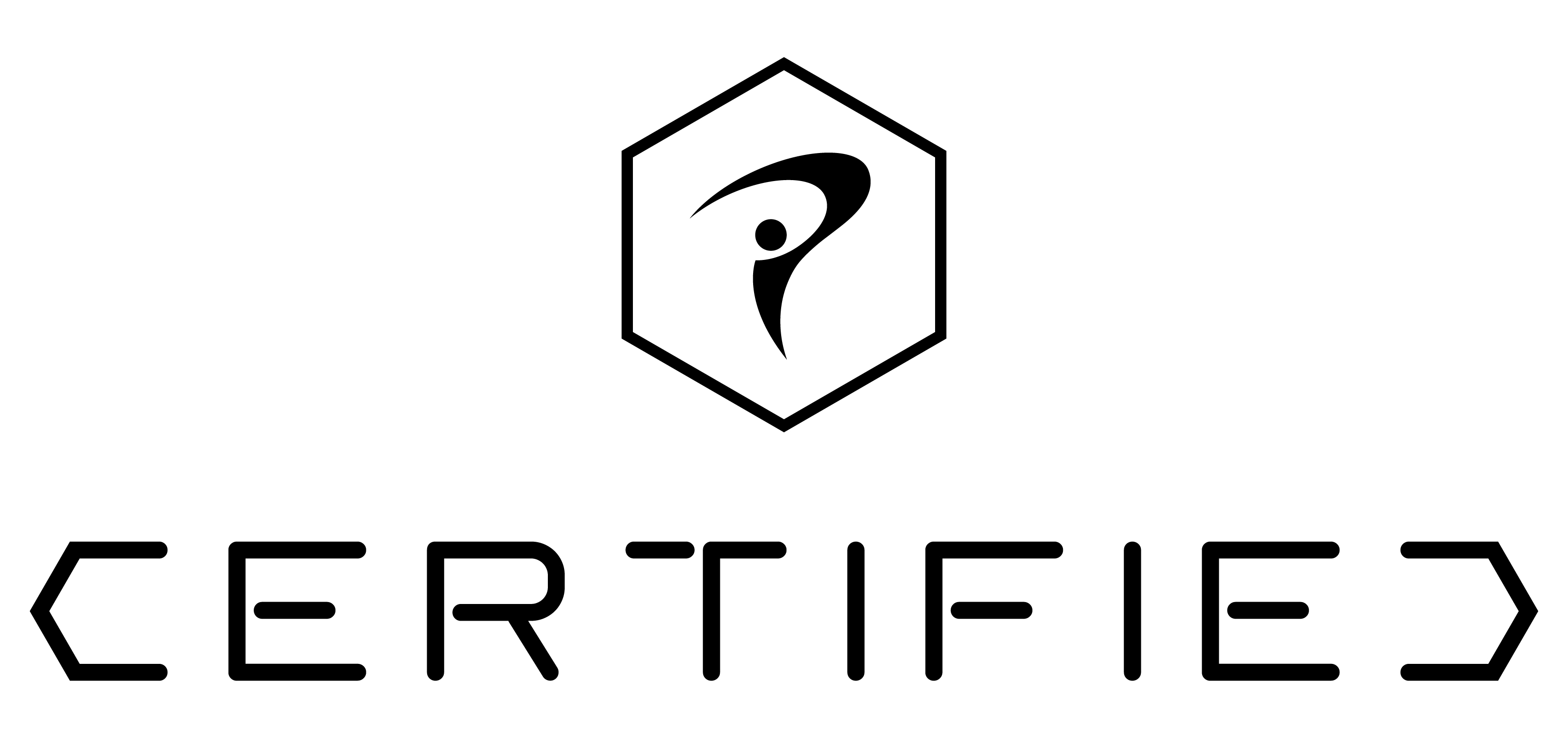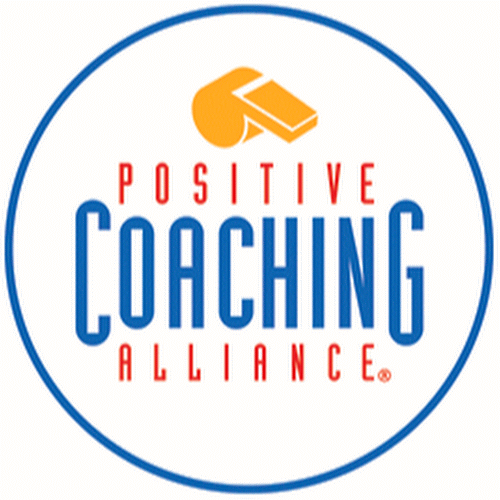 - Advanced Certifications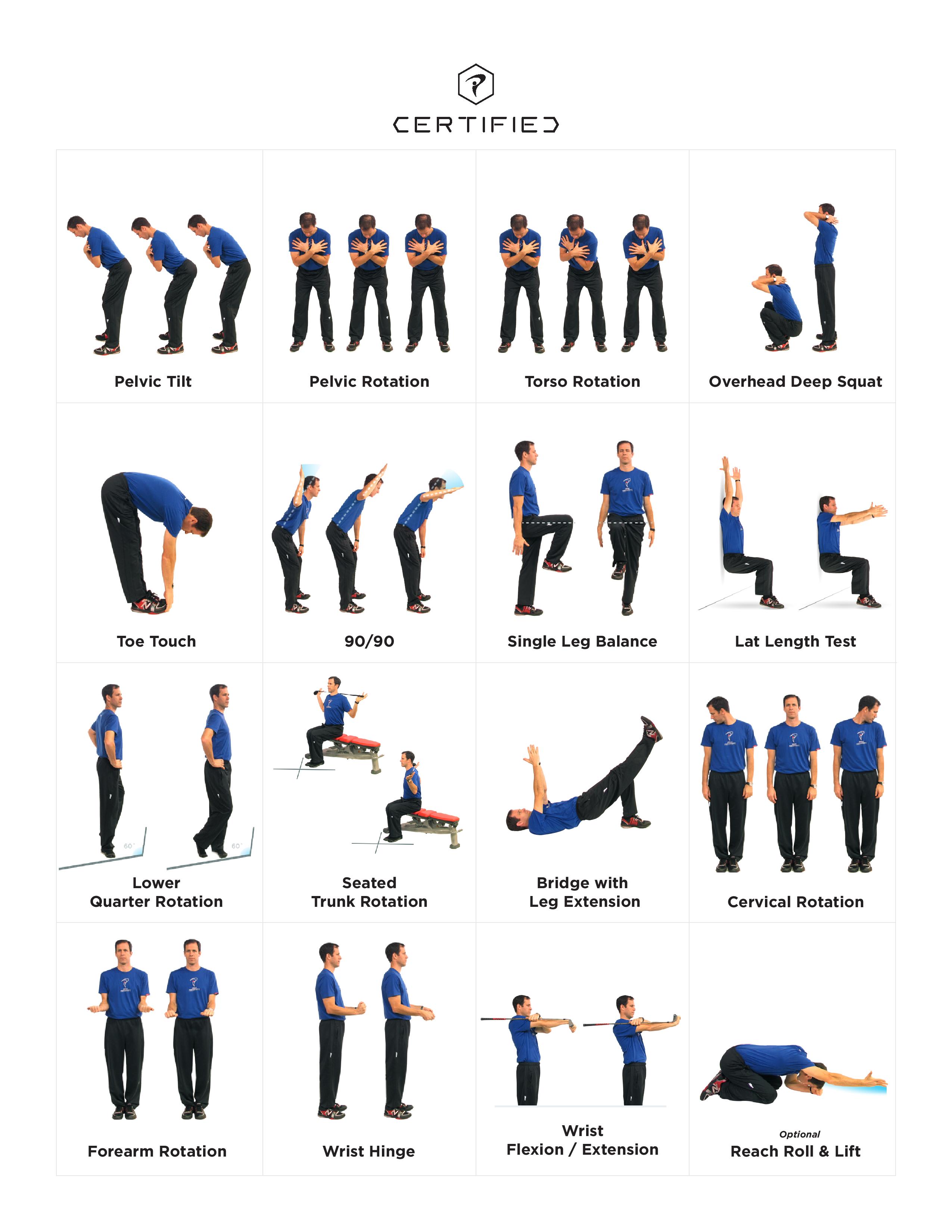 - Each Junior is put through our a TPI
Based Golf Fitness Program to help
improve each student's atheltic ability
to develop improved balance, tempo,
and tension control.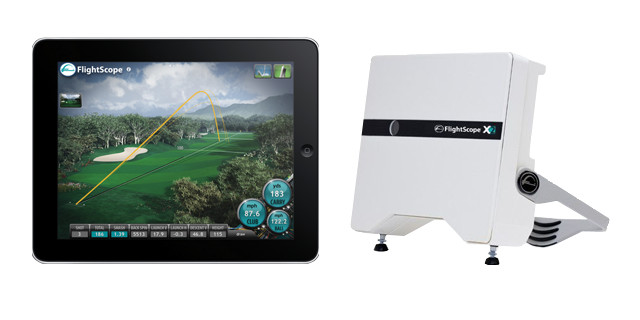 Flight Scope Elite X2 Launch Monitor
- Provides 3D View of the Swing Path
- Captures Club Head Speed, Learn Club
Distances, and work with our Focus Band
for Mental Game Improvement.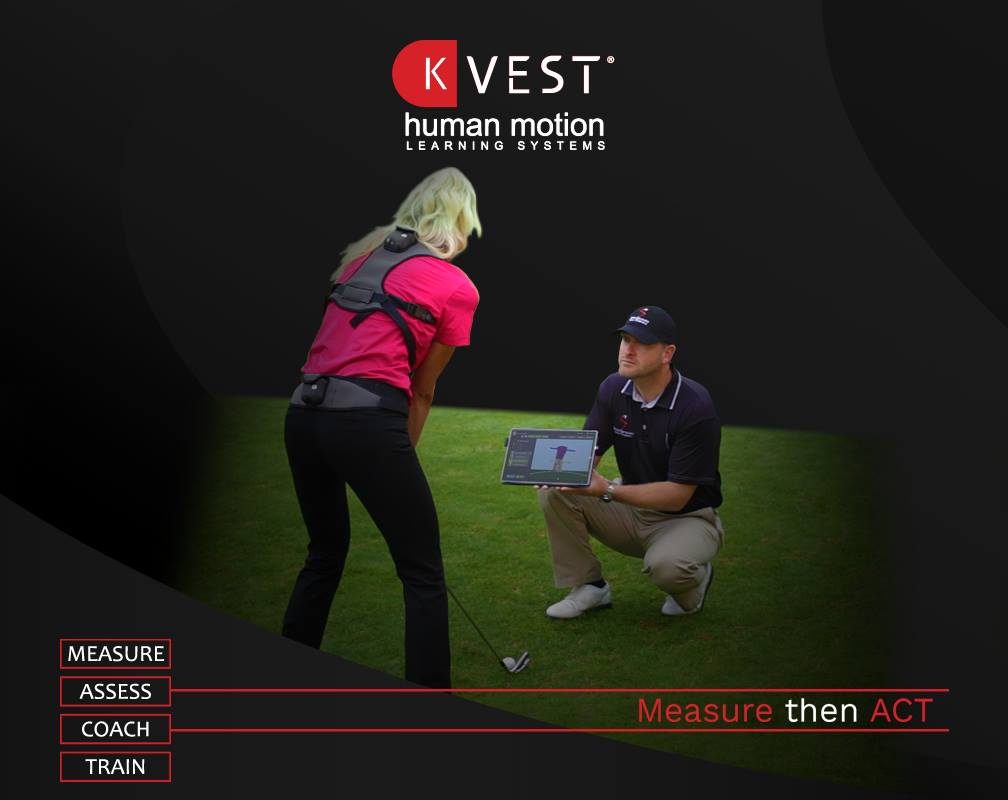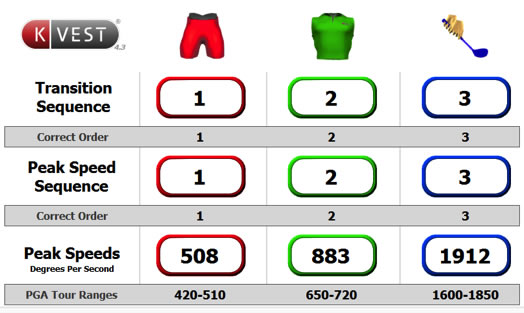 - K-Vest Biomechanics, and Kinematic
Sequence Power Training. Measure,
Assess, Coach, and Train.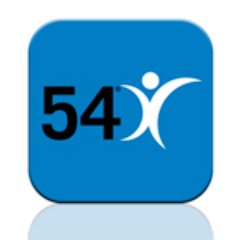 - Highly recommended by all to learn more
about Vision54 with Founders Pia Nilsson,
and Lynn Marriot. Click the logo above to go
their website!
- Pia Nilsson and Lynn Marriot in Coach
Jason's opinion, and by Golf Digest in 2012
are the #1, and #2 Women Instructors in
the world. Coach Jason will be proud to
share much of their knowledge in the Ash
Brook Junior Camp Program. We want to
bring the game back to its fundamental of
learning to perform on the golf course, and
having the most fun time doing it!
Both Pia and Lynn have had a storied
careers coaching LPGA players Suzan
Pettersen, Ai Miyazato, Na Yeon Choi,
Brittany Lang, and PGA Tour players Kevin
Streelman, Hunter Mahan. I am very
excited to present their fun concepts, and
help many campers find their "True Spirt of
the Game of Golf".
- Vision54 Coaching Concepts in Camp
We work to improve the students physical,
mental, and emotional performance skills.
From the start we will have each studnet
improve their Balance, Tempo, and Tension
for the physical side. "Check your
BTT always first!" from (Play Your Best Golf
Now") Highly recommend clicking the above
link and reading their book!
Does your technique need improvment or
does the human skills affect your
peformance? Did the poor finish in the Golf
swing happen due to the bad technique,
or was the pure lack of balance causing
the poor technique. Everyone can say at one
point they've hit a good golf shot.
We coach the juniors to find their own
individual best performance states. We
build their peroformance skills with their
current abilities first over changing their
technique right away.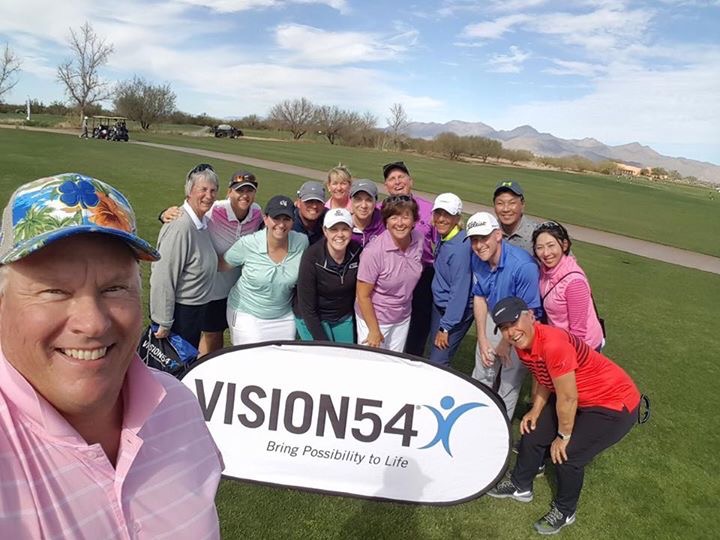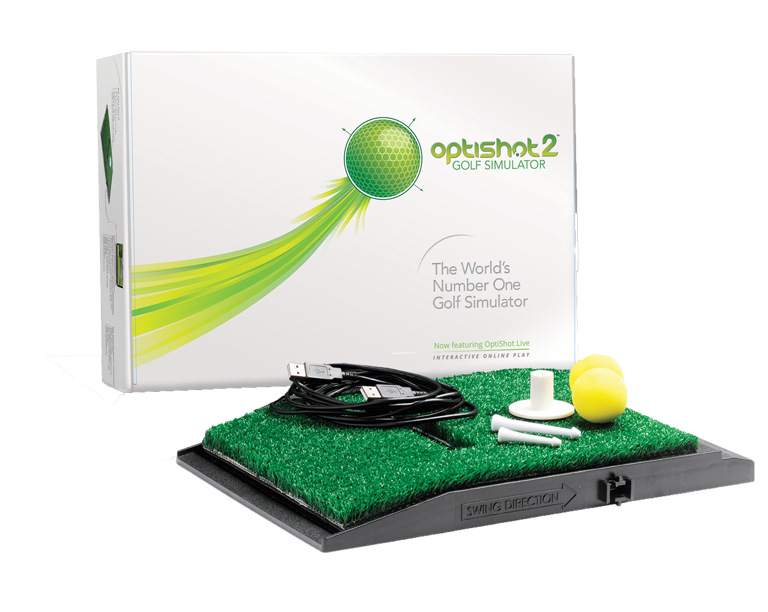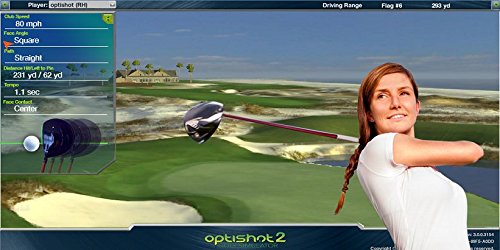 - Optishot 2 Golf Simulator for indoor
practice to work towards
technique development.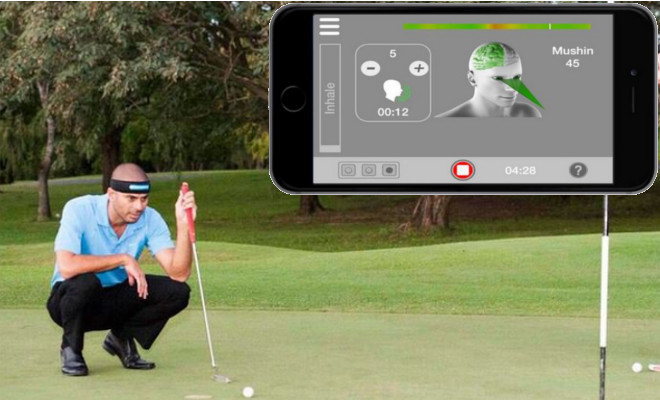 - Focus BandMental Game Training with Flight Scope. Learn how to create
your best performance state. "Being in the Zone".
- V1 Golf Swing Video Analysis with
240 Frame Rate Capture for
crystal clear video of the golf swing.
- Par 3, and 18 Hole Course
- Short Game Area, and Range
- Kid Friendly Prepared Meals
- Exercise, and TPI Golf Fitness Program
- Vision54 Inspired Balance Obstacle Course
- Parents Access thru Social Media
- Fun, and Latest Innovative
Approaches to teaching Juniors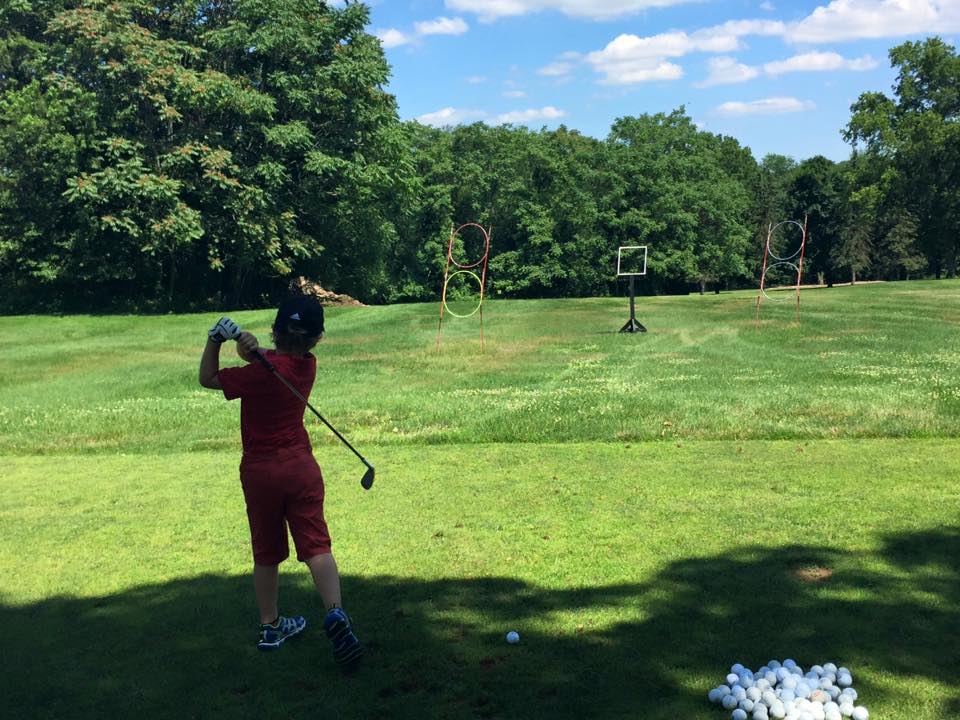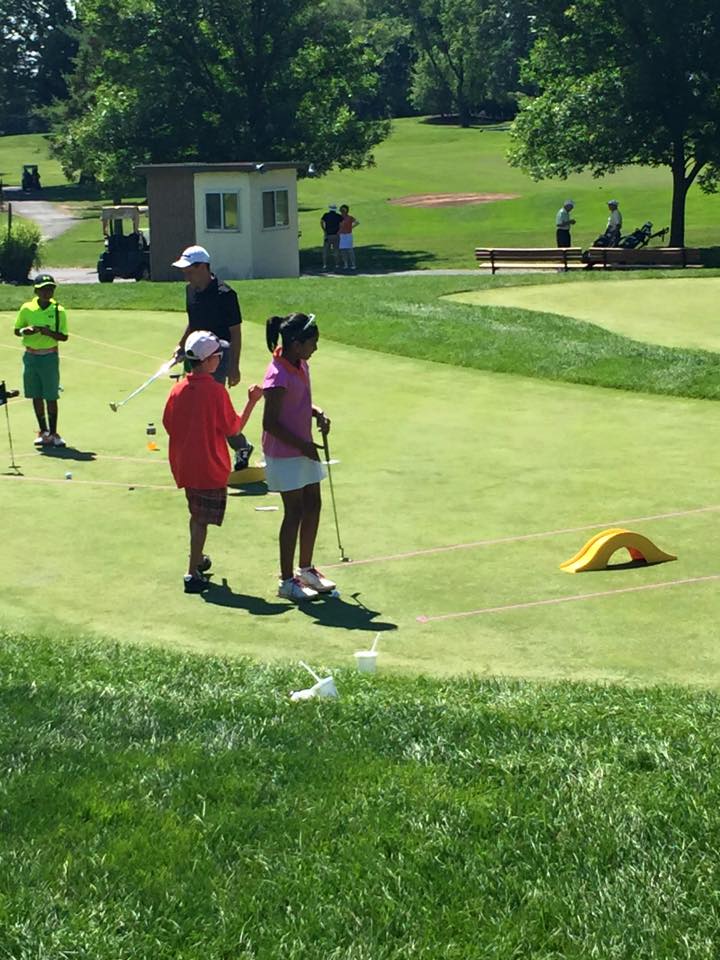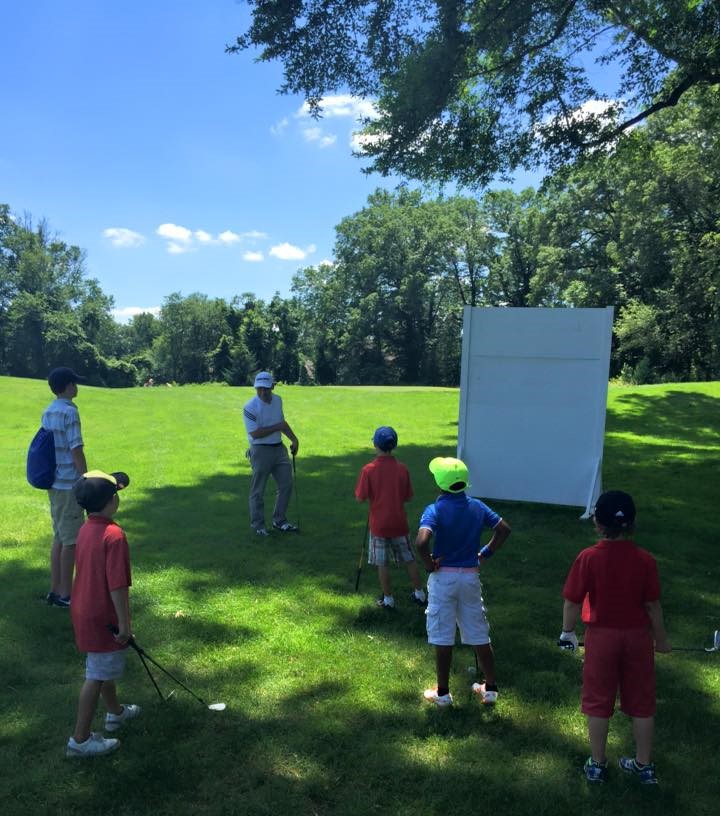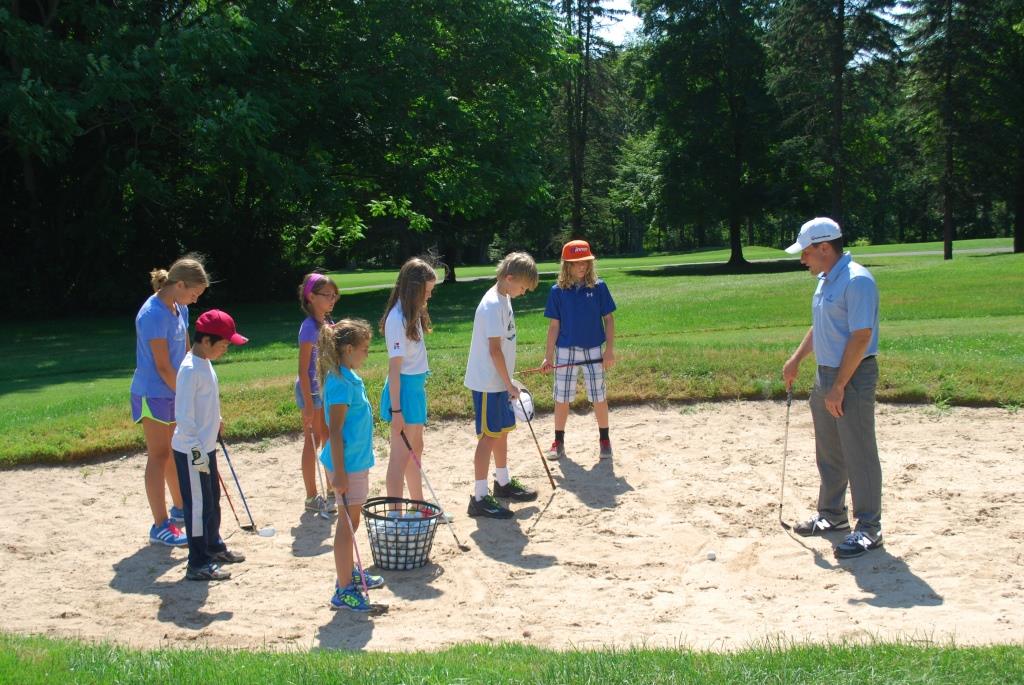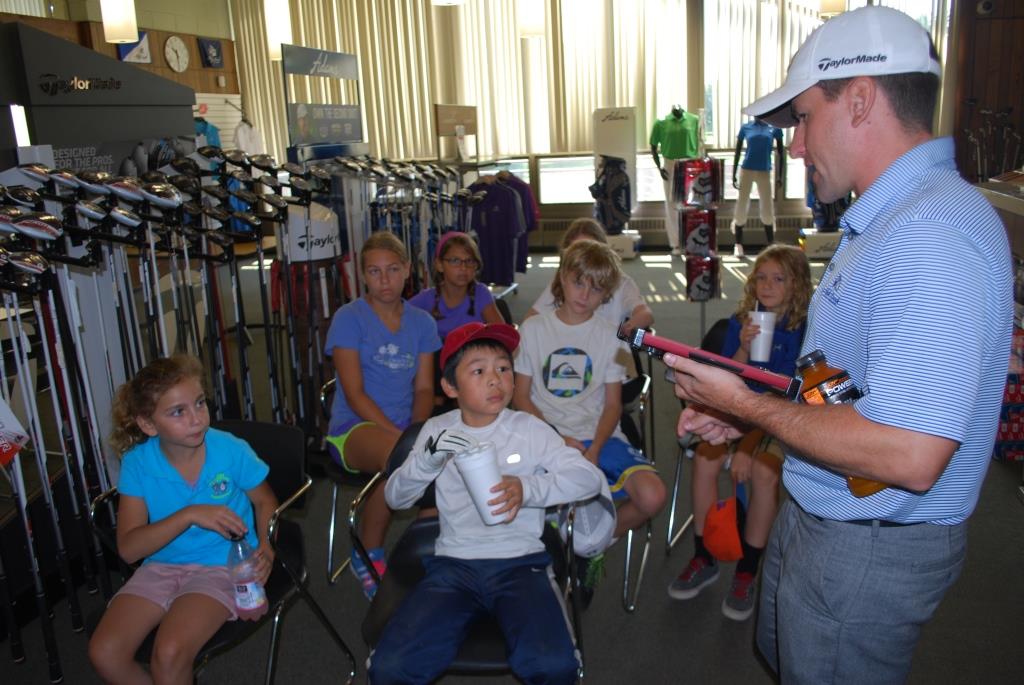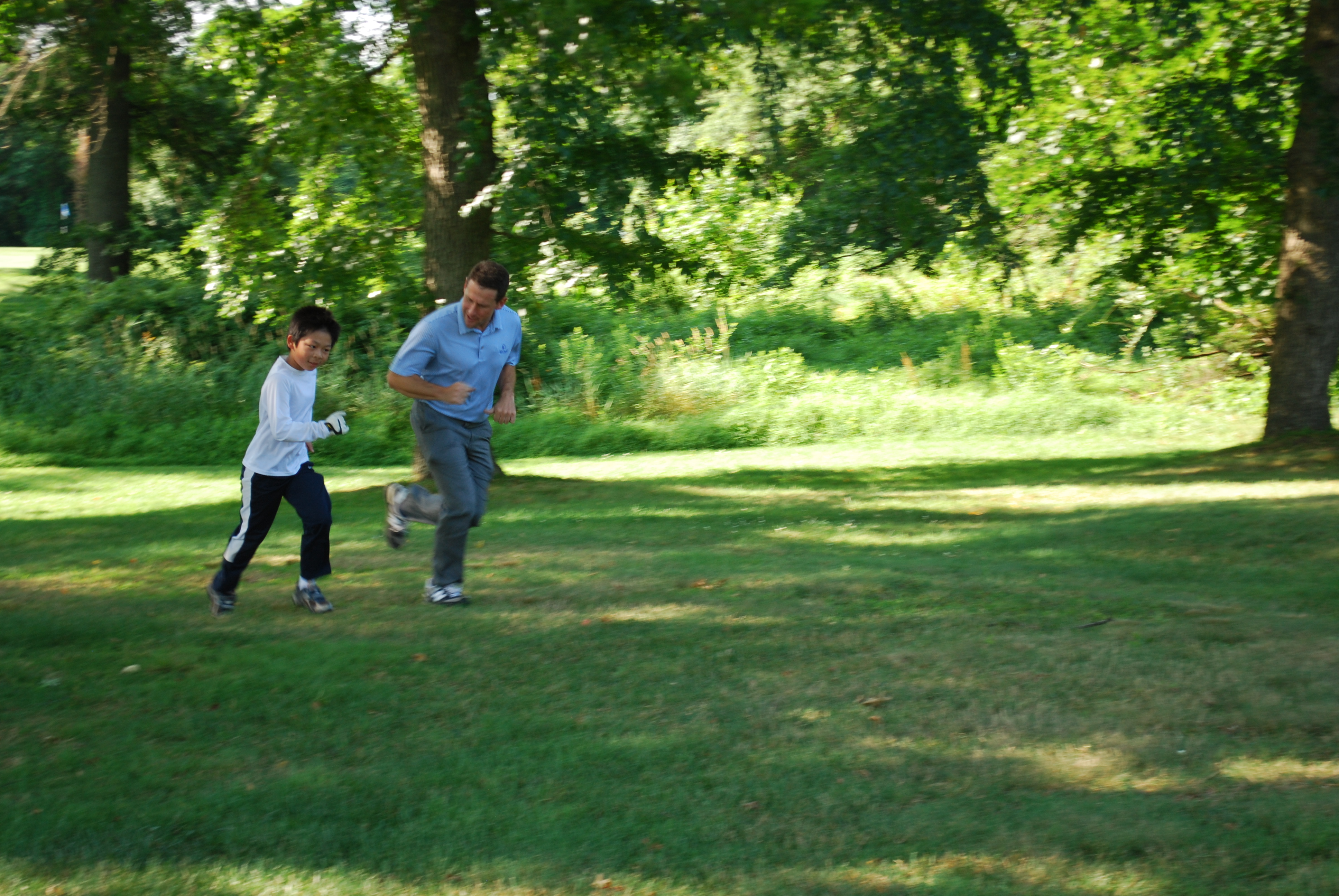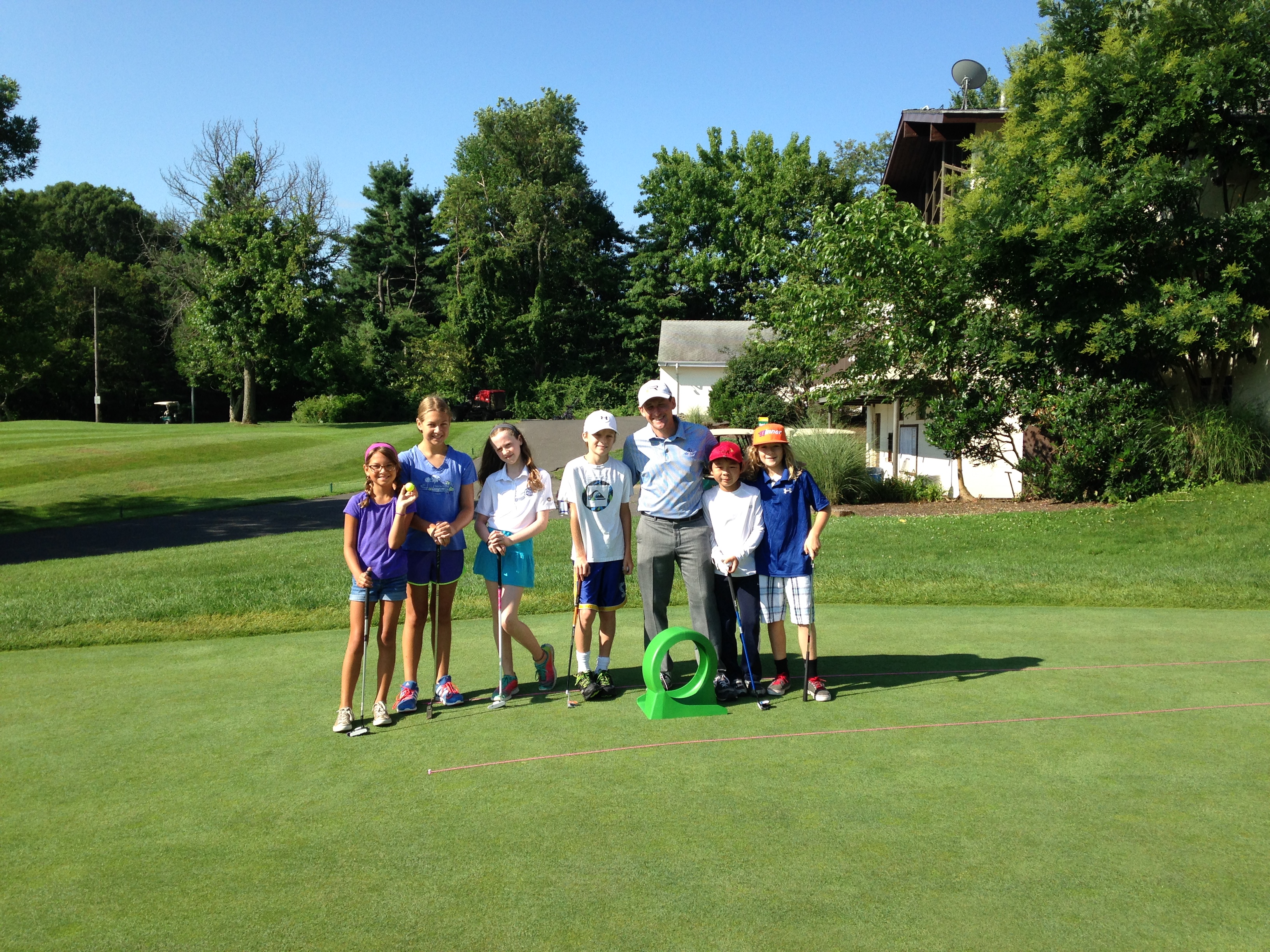 - 8 to 1 Student to Teacher Ratio Average
- We Provide Equipment if
Junior has No Clubs
- US Kids Club Fitting, and Parental Advise
- Minature Golf, Contests, and Prizes
- Rules of Golf / Values of the Game
- Rainy day Optishot 2 Golf Simulator
with Indoor Practice Opportunities
- Tournament Play
- Drive, Chip, and Putt Competitive Practice
- Big Break Competitions
- We also have opportunities to join the team for
PGA Junior Leauge. Email Coach Jeff Collins for More
information on PGA Junior League Opportunities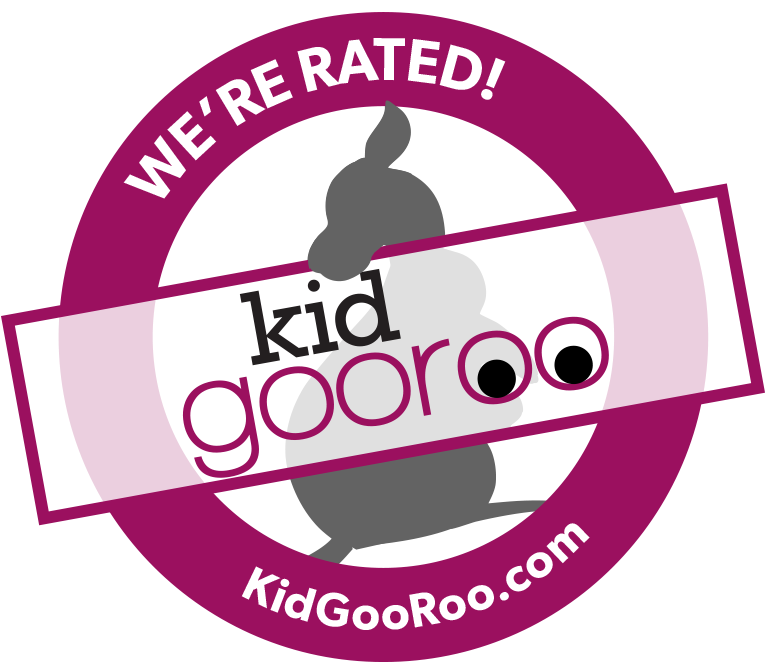 - We are listed on Kid Gooroo Camps, please leave feed back to
help improve our Junior Golf Program