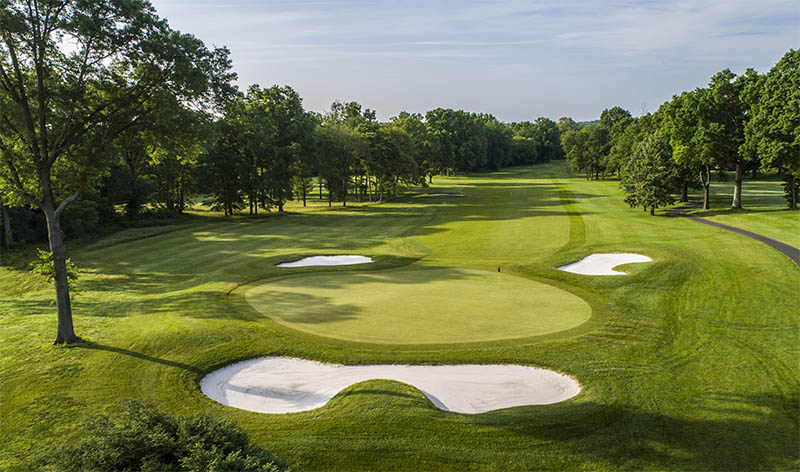 Ash Brook Golf Course offers many different outing packages, each with its own unique blend of services and Food & Beverage options. We are capable of handling small to large outings of up to 144 players. Whether your outing is next month or next year, outing arrangements may be made up to 1+ year in advance. Please contact Greg Ward at gward@kempersports.com for details and to secure your spot on the calendar.
The Event Package Includes:
Greens Fees
Cart Fees
Logoed gift for each player, Merchandise Upgrades Available
Professional Scoring Services
Cart Signs and Registration Sheets
Registration Table for Checking in Guests
Professional Bag Drop Services
Proximity Markers for Contests i.e. long drive, closest to the Pin
Putting Contest
Tournament set-up that includes the placement of all sponsorship signs
Price per player: $90 for Weekday Events (Monday to Wednesday and Fridays, no Thursday) and $100 on Weekends.

On Saturdays and Sundays we host tee time events, no weekend shotguns, starting at 1:00pm.

*Please note: All food & beverage must be purchased from Ash Brook Golf Course. A 25% Service Charge will be added to the food & beverage portion of the bill.
Tournament Request
Food & Beverage Options:
Breakfast:
Continental Breakfast: Coffee, Tea, Orange Juice, Assorted Pastry, Fresh Fruit, Bagels w/ Cream Cheese ($14 per person)
Add assorted breakfast Empanadas for an additional $5 per person
Early Bird Breakfast: Scrambled Eggs, Bacon, Sausage, Breakfast Potatoes, Asssorted Pastry, Fresh Fruit, Bagels w Cream Cheese, Coffee, OJ ($22 per person)
On Course:
Box Lunch: Wrap (Turkey/cheese, Ham/cheese, Tuna), bag of chips, piece of fruit, cookie or brownie, bottle of water ($12 per person)
Lunch/Dinner:
Deli: Big Sandwich ordered by the foot (Turkey, Ham, Roast Beef or Tuna), Cheeses (American, Swiss, Provolone), coleslaw, potato salad, macaroni salad, cookies or brownies, non-alcoholic beverages ($28 per person)
Cookout: burgers, hotdogs, grilled chicken, pasta salad, corn on cob, baked beans, brownies, non-alcoholic beverages ($28 per person)

Sub any protein for sausage & peppers ($30 per person)
Sub any protein for fried chicken ($32 per person)
Sub any protein for bbq ribs ($34 per person)

Southern BBQ: Choose 2 (brisket, ribs, pulled pork, bbq chicken), corn on cob, coleslaw, garden salad, collard greens, corn bread, banana pudding, non-alcoholic beverages ($40 per person)
Brunch: Scrambled eggs, applewood smoked bacon, cinnamon french toast, bagels w cream cheese, assorted mini brerakfast pastries, build your own parfaits, International & Domestic cheese board with Seasonal fresh fruit & crackers, Fresh Baked rolls with butter, Mixed field greens w 2 types of dressing, Seasonal vegetables, Tri-colored tortellini in a garlic cream sauce, Chicken parmesan, non-alcoholic beverages, Dessert: NY style cheesecake ($40 per person available for service at 12noon or earlier)
Entree Buffet: Choice of 2 hot Entrees, choice of pasta, vegetables, starch, rolls w butter, garden salad, choice of dessert, non-alcoholic beverages ($40 per person)

Add an third Entree ($8 per person)
Beverage:
On Course Beverage Package:
Birdie Selection: (Weekdays only, no holidays): Beer (Domestic & Import), Soda, Water, Sports Drinks & Snacks distributed from the beverage carts during play of your event. ($30 per person)
After Golf Beverage Selections:
Full Open Bar: $15 per person for the first hour, $12 for each additional hour. House wines and spirits.
Beer & House Wine Only: $12 per person for the first hour, $10 for each additional hour.
Keg Beer Pricing:
1/2 Keg Domestic $280
1/2 Keg Import $425